On a previous episode, we spoke about comics that haven't aged well. Today on the show, we discuss comics that HAVE aged well: EVERGREEN COMICS. Tune in to find out what we think constitutes an evergreen comic (vs what Jim Lee and Dan Didio think), what some good examples are, and what we feel will be a future evergreen.
We also premiere a new segment: RANDOM QUESTIONS. In which Ben asks the panel questions that are interesting, but don't deserve a full segment on their own.
E-mail us: perfectboundpodcast@gmail.com
The Panel Jumper: thepaneljumper.com / Facebook / Twitter
Comics Dungeon: comicsdungeon.com / Facebook / Twitter
---
This week on Book Report, Ben reads Barrier from Image.
---
Chris reads Brian Michael Bendis' Man of Steel from DC.
---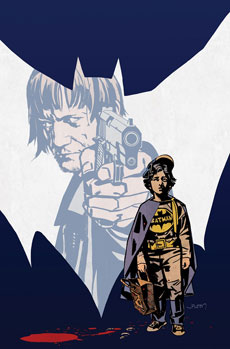 Cole reviews Batman: Creature of the Night from DC.
---
And finally, Nicole reviews Flayed Corpse and Other Stories from Fantagraphics.